This Monday our long-term holding Gilead Sciences Inc.(GILD) announced acquisition of Kite Pharma Inc.(KITE) for $11.9B. It was a first bigger acquisition since $11B deal back in 2011 when GILD bought HepC drug inventor Pharmasset.
Kite Pharma (KITE) is a clinical-stage biopharmaceutical company, which focuses on the development of novel cancer immunotherapy products. This strong push into immunotherapy may be a transformative deal for GILD as well as for some other companies which are working on cell-based therapies.
Yesterday GILD had its one of its strongest days in years, jumping up over 7% in a day, clearing some key resistance levels on very strong volume. Here are next targets on this big-cap biotech.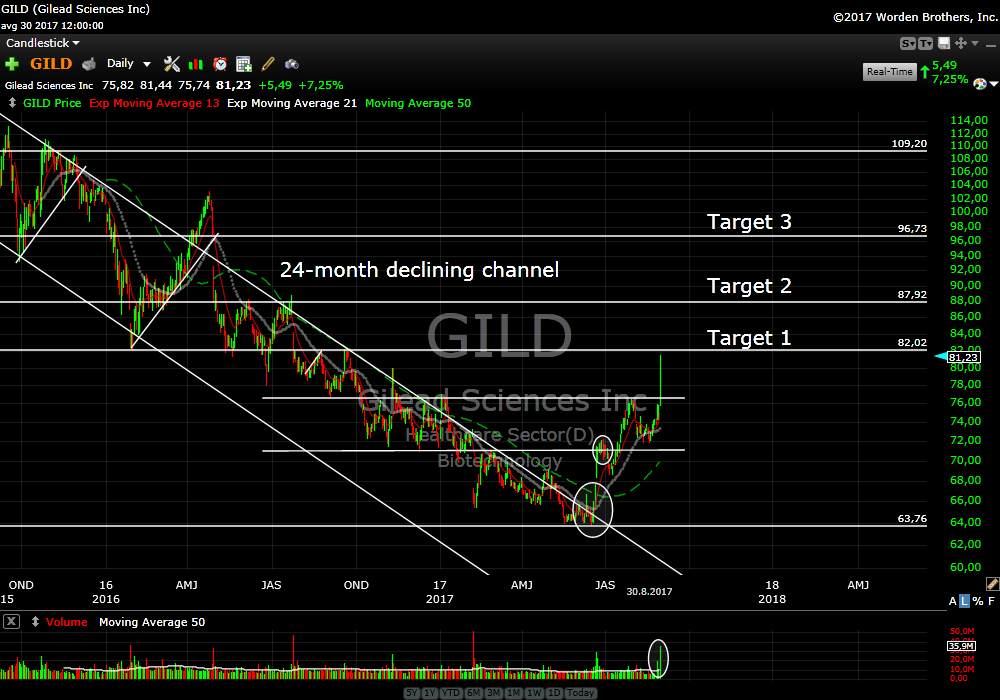 There were other sympathy plays which have had a great week following GILD's acquisition news. JUNO, BLUE, NVS, BLFS and VCEL are companies which are working on cell-based therapies.
We picked VCEL as it formed Cup & Handle pattern over the past 8 months and broke out above $3.70 on strong volume. We already took 24% profit at Target 2 as it left unfilled opening gap yesterday. Following our sale, the stock started a pullback and closed the gap by market close. After re-buy near session lows we look for a continuation of the uptrend.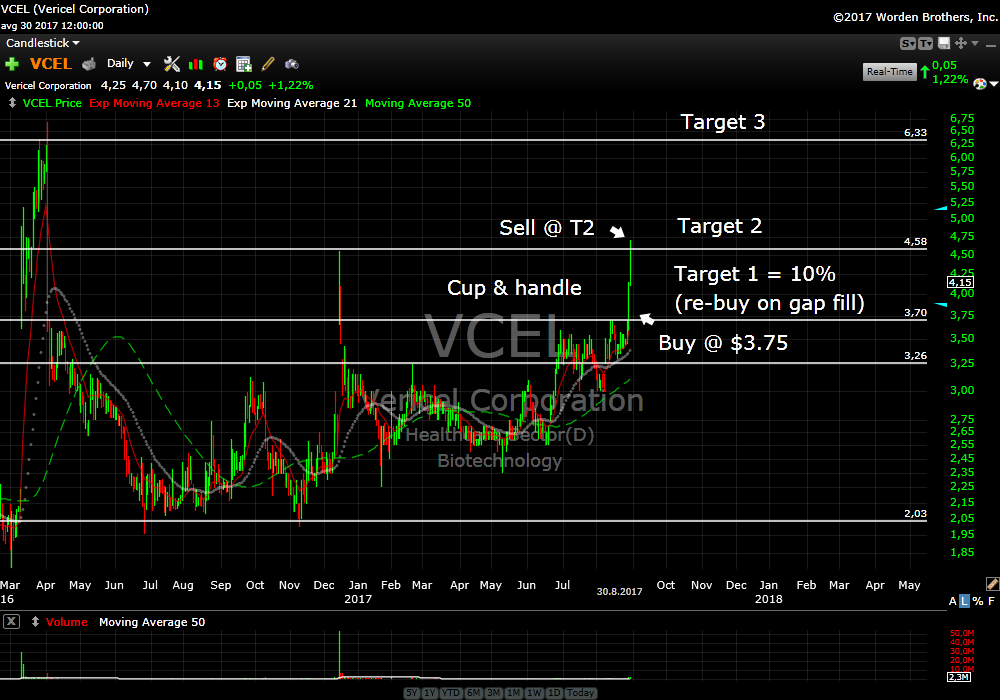 Happy trading!