The devastating economic impact of the COVID-19 pandemic on certain industries could be on the verge of reversing as Pfizer Inc.(PFE) and Moderna Inc.(MRNA) revealed efficient vaccines.
The most impacted industries like airlines, energy and hotels are still down over 30% from pre-pandemic levels. While accumulated debt and equity dilution may limit upside potential, there is still much upside left.
Let's take a look at the levels to watch on our recovery plays.
1.Boeing Co.(BA)
BA has been our recovery for the past few months. The stock has spent most of the time between $145 - $186 range and just this week broke out of it. With potential 737 Max recertification and improvement in airline traffic, BA is set to recover to pre-pandemic levels above $300. Resistances to watch: $234, $292
2.US Global Jets ETF (JETS)
Airline traffic has fallen off the cliff in March. The traffic was down over 85% year-over-year and has started to improve in the last couple of weeks. As airliners accumulated a lot of debt and had to dilute existing shareholders, they won't return back to pre-pandemic levels easily. With JETS ETF you avoid the risk holding the worst player in the field. JETS has at least 50% upside in the coming year. Resistances to watch: $22, $27.50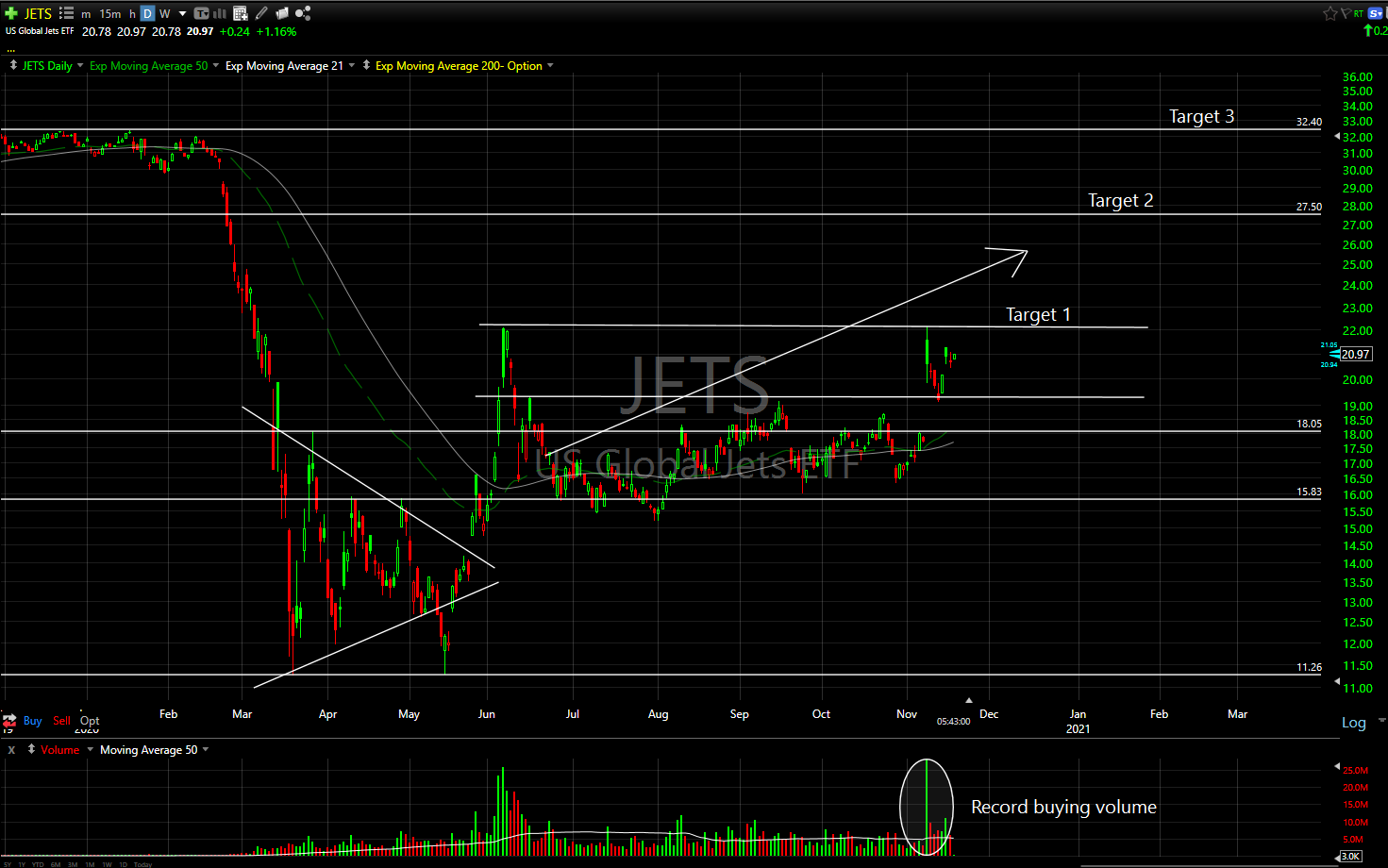 3.Carnival Corp.(CCL)
Cruise stocks were among the hardest hit stocks during 2020. Stocks parked at low levels, just like ships have been parked in ports. CCL, RCL, HCLH are all set to recover. Due to a well-defined trading range in CCL we picked this stock for a swing. Resistances to watch: $18.75, $25.25, $29.50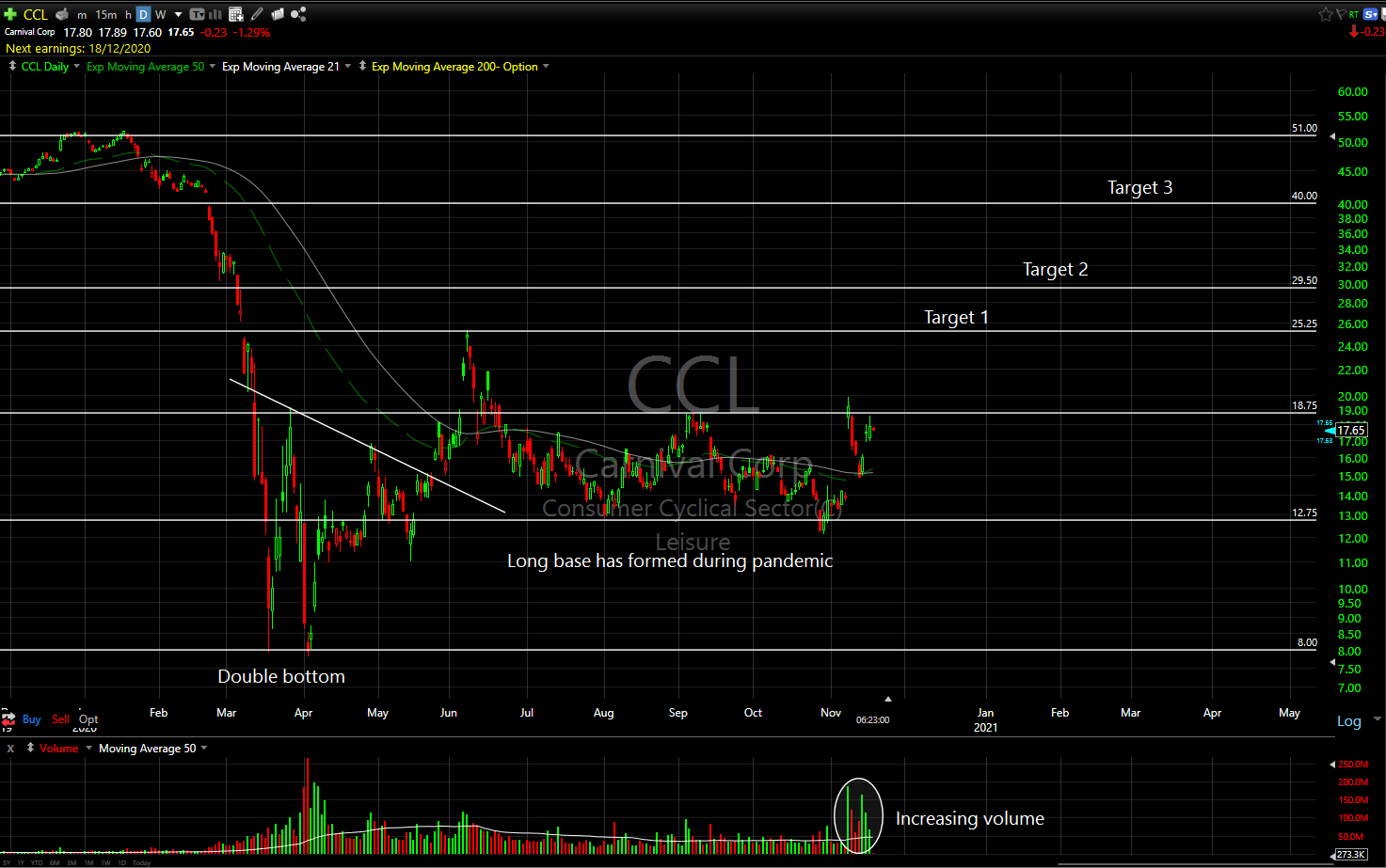 For more real-time information join us in the chat room.
Happy trading!