In the last couple of days we've been trading three significant breakouts. In all three cases volume was indicator of huge investors' interest.
Pieris Pharmaceuticals Inc.(PIRS) surged on AstraZeneca Plc.(AZN) deal. Record volume of 27M shares pushed the stock above our prior swing targets. Second pennant is forming above Target 3. We are adding Target 4 at all-time high of $4.39 as uptrend is likely to continue.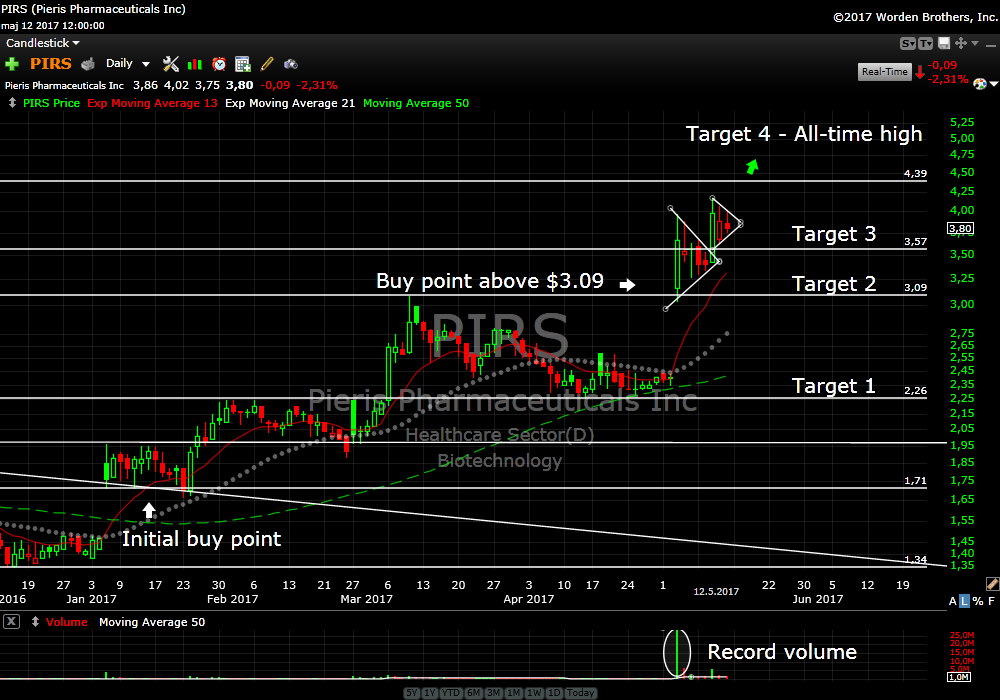 The Trade Desk Inc.(TTD) reported quarterly earnings which beat estimates. Record volume of 12M shares was 14000% above daily average. TTD surged 30% to new all-time highs above prior high of $46.21. Our target is upper end of the channel.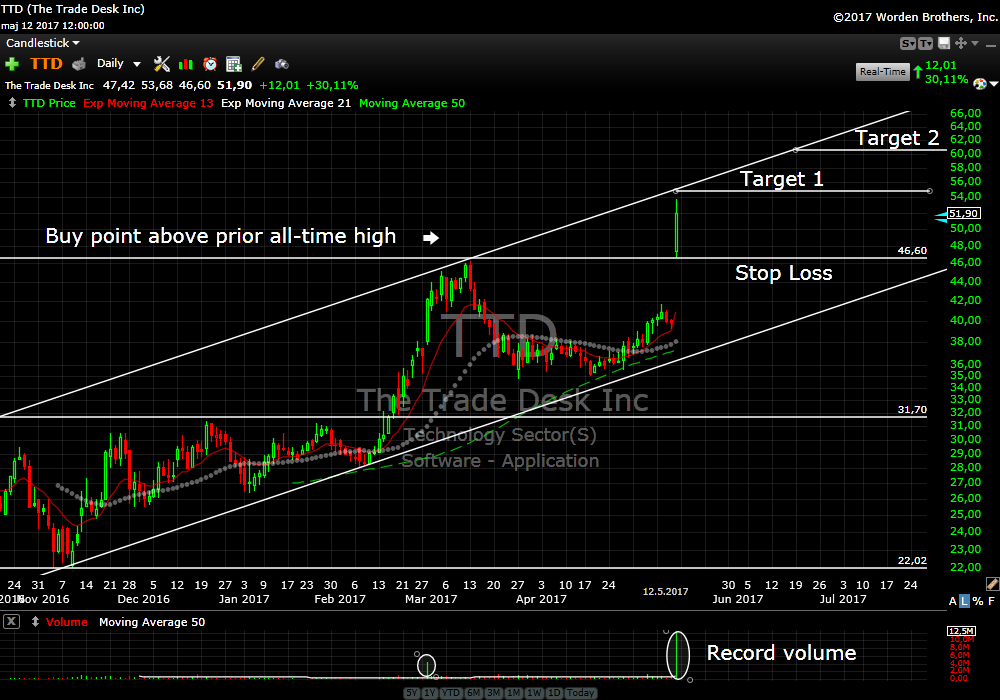 Sangamo Therapeutics Inc.(SGMO) announced deal with Pfizer Inc.(PFE) which sky-rocketed shares out of its 3-year declining channel. Volume surged two days in a row, surpassing 6000% increase above average daily volume in each day. SGMO extended 17% above Thursday's high of $7.25 and reached our short-term Target 1. Secondary target is at $9.40.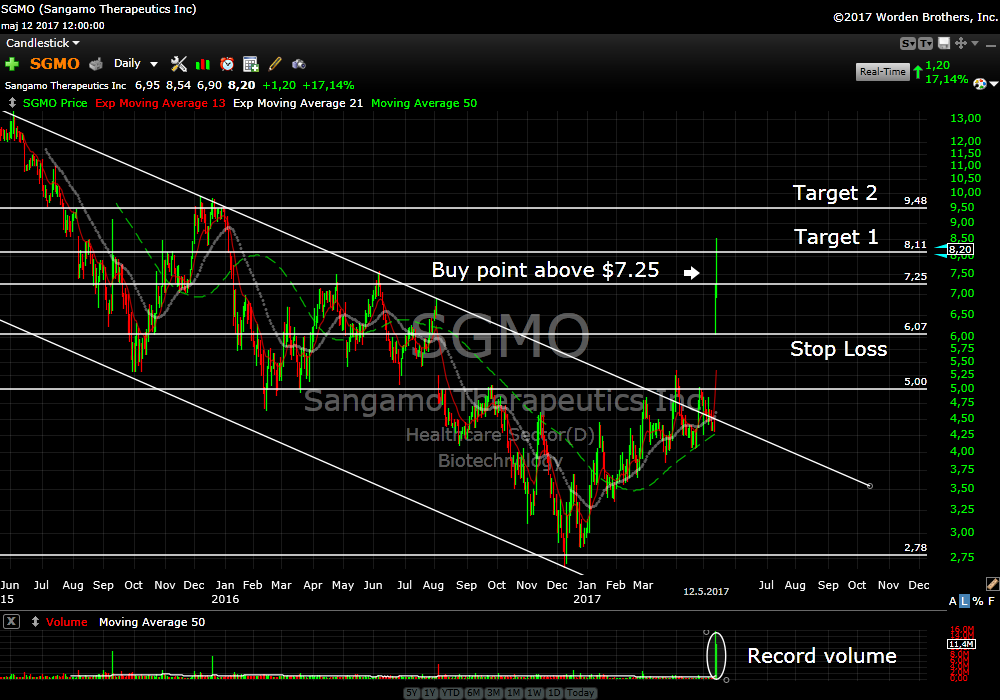 Happy trading!