Hello Traders!
This is critical alert.
Unfortunately we were unable to launch http://cryptotraderpro.net yesterday due to minor technical setback, so I am sending you this email to alert you on major move in cryptocurrency world.
Bitcoin (BTC) broke out of 2-month consolidation today and hit NEW ALL-TIME HIGH of $3200/€2600 on bitcoin exchanges just now.
This is major technical breakout and should be followed by much higher prices going forward.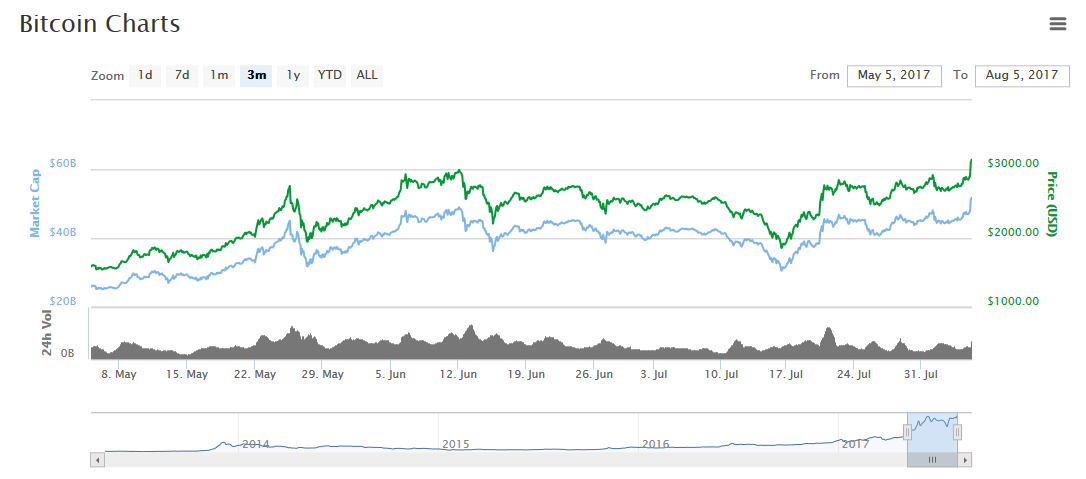 At the time of this writing some other cryptocurrencies are already riding bitcoin's wave. Monero (XMR), one of our current core positions, nearing $50.
Here is our current CC portfolio already known to our beta testers on http://cryptotraderpro.net.

The main reason for this critical alert is that we will rebalance this portfolio by selling BTC and buy into long-term position in Ethereum (ETH) if it hits $250/€205. New recommended allocation is 15% in ETH and BTC reduced down to 35%.
We expect that our CryptoTraderPro service will go live any minute now. Feel free to register.
Happy trading!
Best regards,
Marko Kraupner