Swing targets on ACB, HEXO, NBEV & WTER
Global spending on legal cannabis is expected to grow 230% to $32 billion in 2022 as compared to $9.5 billion in 2017.
Cannabis stocks have been the hottest plays lately, with trading volumes reaching new records this week. Because we have relatively big exposure to cannabis stock, let's take a look at short and mid-term targets.
Aurora Cannabis Inc. (ACB)
ACB has been moving in a wide $4.50 - $12 range in 2018. The stock regained its 50 & 200-day moving averages recently and had record high volume yesterday. The stock is set to test double top at around $12 in the coming weeks.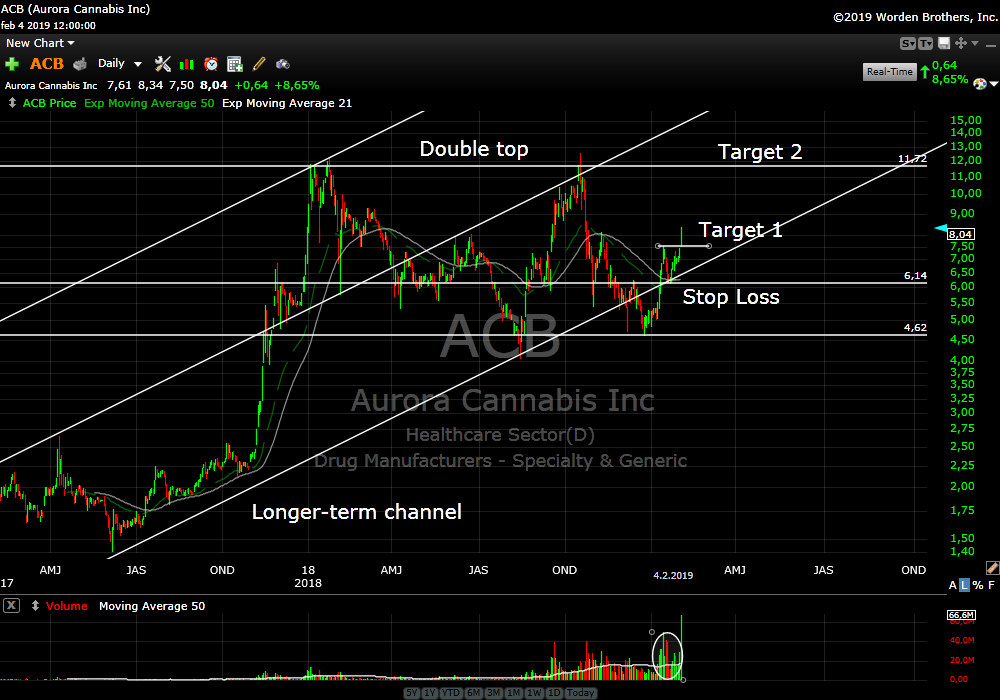 HEXO Corp. (HEXO)
HEXO was dual-listed in late January when it started trading on NYSE. With easier access of its common shares, trading volume has been rising and reached record high turnover yesterday. expect strong resistance in $6.70 - $6.80 range and potential formation of a handle before breakout to a new highs.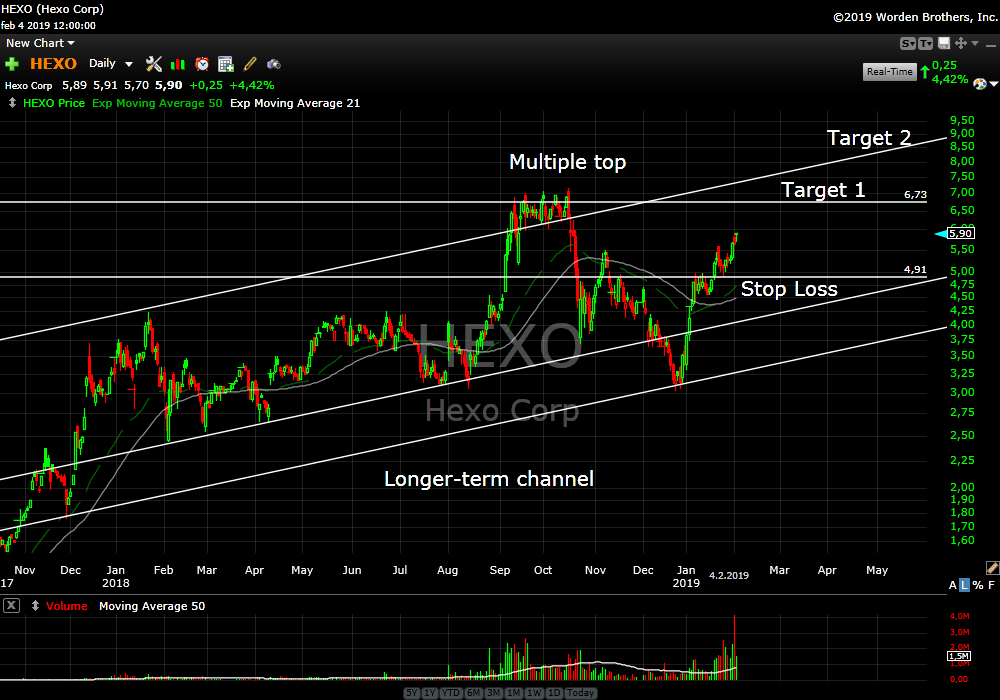 New Age Beverages Corporation (NBEV)
Maker of CBD-infused drinks has been on a tear since last September. After initial pop and consolidation, it is now moving in a well-defined rising channel. First target would be September high of $9.99, with secondary target at new all-time highs in double digits.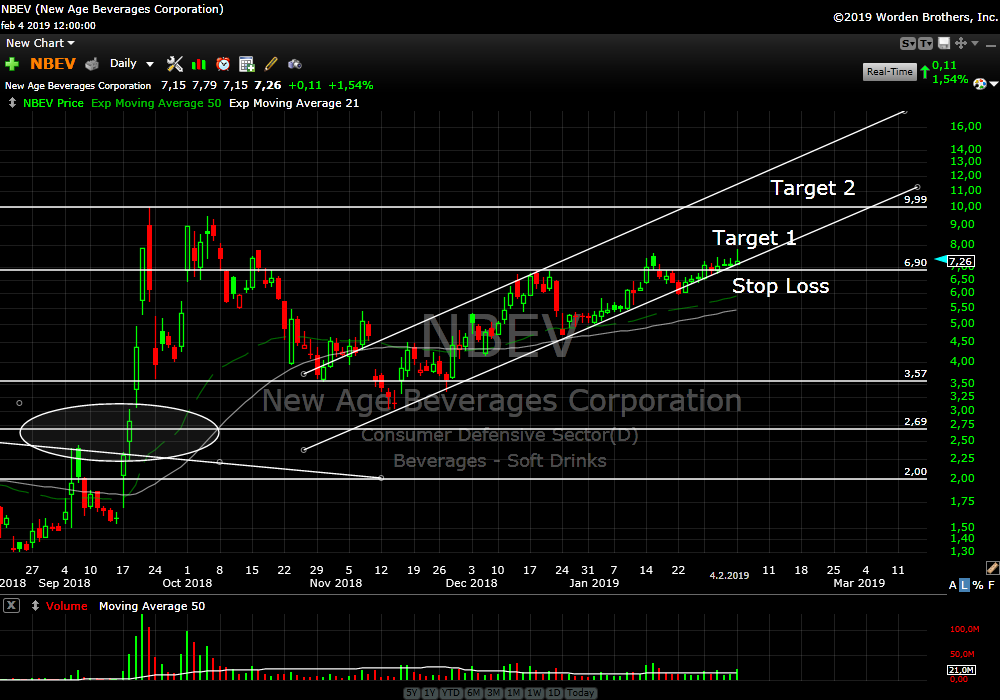 The Alkaline Water Company Inc. (WTER)
WTER has been out last addition to trading portfolio. One month long consolidation in a narrow range was followed by a breakout on record volume yesterday. The stock hit Target 1 shortly after our entry. Target 2 and Target 3 may be also reached in short-term.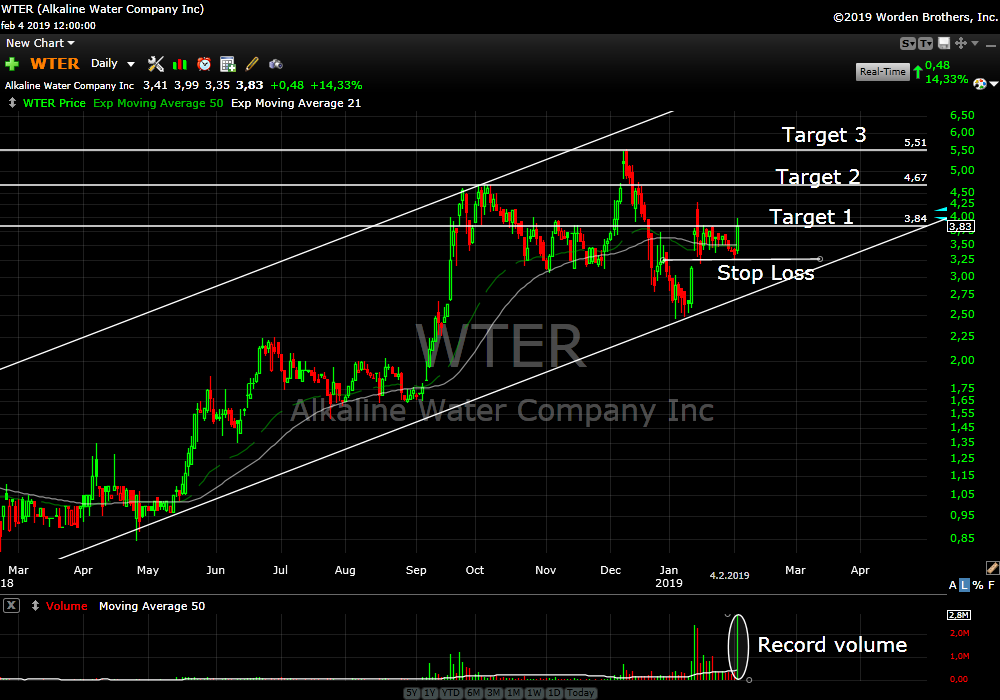 Happy trading!